by kalyani10
Singapore is a small island nation, located at the southern tip of Malay Peninsula in the Indian Ocean. It is a highly urbanized city state and among the most economically developed countries in Asia. Singapore has the world's highest percentage of millionaire households, with 15.5 percent of all households owning at least one million US dollars. so if you find yourself in this part of the world and don't have the time to explore large countries for suitable partners, Singapore offers you the best chances of meeting and dating wealthy male singles.
TIP: Millionaire Match has many single rich men from Singapore looking for women to date and marry.

The money men

Globally, Singapore ranks as the fourth largest financial center besides being considered as the wworld's fourth largest foreign-exchange trading centre after London, New York and Tokyo. Banking and financial services make up one of the most significant segments of the nation's economy. According to an estimate, Total banking assets under management in Singapore rose from about $92 billion in 1998 to about $350 billion in 2004. At present, there are around 111 commercial banks, 49 merchant banks and 45 banks with representative offices in Singapore. All this implies a substantial number of bankers, financiers, wealth managers, investment consultants and insurers in the state who not only manage the assets of millionaire businessmen and industrialists but also take home six-figure pay packets themselves. so if you are keen to catch the eye of the singles in pin-striped suits, head for the financial district of Singapore which is home to most of the thriving banks and financial institutions as well as to some of the swankiest hotels, restaurants and cafes. It includes avenues like Shenton Way, Raffles Place, Robinson Road and Cecil Street and is famous for striking buildings like the UOB Plaza and OUB Centre, along Boat Quay. Nearby at the mouth of the Singapore River is The Fullerton Singapore, exemplifying the Art Deco style that once dominated the district. however if you don't have much luck in meeting successful single finance men in the places of business, check out the thriving food centre, the Lau Pa Sat Festival Market, which lies bang in the center of the towering buildings and is a popular place for singles to hang out.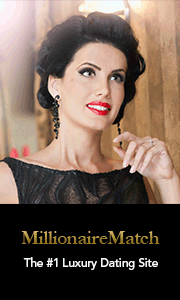 Well paid professionals
The service sector is yet another important component of Singapore's economy. Apart from banking and financial services, this includes healthcare, education, retail, franchise, consulting, media, hospitality, public utilities, biotechnology, telecommunication and government services. In Singapore, the highly qualified professionals and technological experts of the service sector are among the best paid in the country. Also the working conditions in the top ranks of these white-collar jobs are comparable to the highest global standards. thus if you wish to be dated by young, successful singles in Singapore, one of your best chances lies in exploring professionals associated with the service industry. Besides this segment of the population is also composed of many expats from Western and other Asian countries. This is because Singapore's largely corruption-free government, skilled workforce and advanced infrastructure serve to attract investments from more than 3,000 multinational corporations from the United States, Japan, and Europe.
Meet millionaire men at MillionaireMatch.com.

The big players

Tourism is a booming economic sector in Singapore. however since the state has limited natural attractions because of its tiny size, the government of Singapore has been promoting the gaming industry in a big way and the result is the popularity of Integrated Resorts which are actually casino-based vacation resorts. The Marina Bay Sands and the Resorts World Santos are two such Integrated Resorts in Singapore which attract the wealthiest from all over the world. Apart from casinos, these resorts include lavish hotels, fine dining destinations, business convention centers, art museums, upscale shopping malls and a whole plethora of recreational options. So kiss your chips and get ready to chat up the singles who throng these resorts – who knows you may hit the jackpot in more ways than one.

Pubs, lounges and bars

When the sun sets, Singapore magically transforms itself from an ever-so-efficient business hub to a buzzing network of bars and nightclubs. Busy executives loosen their ties and kick up their heels to tempting beats while successful professionals chill out with exotic cocktails in pricey clubs. One of the best places to rub shoulders with celebrities in Singapore is the Attica. This is a hip New York style bar/lounge/disco, and a particular favorite with expat crowed. The all-in-one club is known for its colorful décor, cool ambience and top-notch music which are complemented both by second-level dance floor as well as its Lovely outdoor Balinese concept courtyard . For a touch of soft sophistication, go to Brix, which is situated in the luxurious Grand Hyatt Hotel on the Orchard Road. The underground place is lit up with candles, and the décor is warm and woody. The pub's resident band plays every day, and the place is particularly famous for its great wine bar. however if you don't have much time to explore, head for the Civic District which is dotted with chic bars, elegant bars, ultra-cool clubs and suave restaurants among which some of the best known are Balaclava, Harry's, Stereolab, Supperclub or Loof if you don't mind an edgier crowd. The Clarke Quay and Boat Quay are more popular nightlife destinations in Singapore but even these areas have their pick of the best which attracts the well-heeled set. In fact after sun-down they turn into a kaleidoscope of concept bars and pubs along the Singapore River. A mind-boggling selection of themes and attractions offer you plenty of choices for meeting successful potential dates. Check out Bar Cocoon or Bamboo Bar at The Forbidden City, Lunar Asian Fusion Bar for great shows, or Bar Opiume at the Empress Place by the riverside.

The wealthy neighbourhoods

The majority of the residential housing developments in Singapore are publicly governed and developed and about 85% of Singaporeans live in such houses. For this reason, there are very limited obviously rich neighborhoods in the city. However Orchard Road and Emerald Hill are two of the swankiest places where the wealthiest of the Singapore live as well as shop, dine and generally hang out.