by kalyani10
Singapore has been one of Asian economy's most incredible success stories – despite having limited geographical and natural resources, it is today a highly urbanized city state and among the most economically developed countries in the world. According to Forbes1, Singapore's 40 Richest individuals boast of a collective net worth of $59.4 billion as of July 2012, up from last year's $54.4 billion. The country has 16 billionaires and has one of the highest percentages of millionaire households in the world. Here is a list of the richest men in Singapore and how much they are worth.$MM-DATING3-OPTIN$

Ng Robert and Phillip

Brothers Ng Robert and Phillip jointly rank as the richest men in Singapore with a net worth of $9.2 billion as of July 2012. The source of the Ng fortune is realty giant Far East Organization founded by their father, Ng Teng Fong, who died in 2010. The Group is responsible for developing hundreds of hotels and malls in Singapore and Hong Kong and has annual revenues of $5.5 billion. Among the companies owned by Far East include Hong Kong-listed Tsim ShaTsui Properties, chaired by Robert. In June the company announced plan to list a REIT with some hotel assets from their Singapore-listed hotel and property unit Orchard Parade Holdings. Younger brother Philip is responsible for managing the family's interests in Singapore.
TIP: Millionaire Match has many single multimillionaire men looking for women to date and marry.

Wee Cho Yaw

After the death of the banking giant, Khoo Teck Puat, the Khoo family owns the second largest fortune in Singapore. However the next man on the rich list of Singapore is Wee Cho Yaw with a net worth of $4.7 billion. The source of Yaw's wealth is banking, more specifically United Overseas Bank, Singapore's largest by market capitalization and which was founded by his father. Wee Cho Yaw ran the Bank for 33 years until 2007 when son Wee Ee Cheong became chief executive. However Wee Chow Yaw continues to function as the Chairman of the Bank. Among his recent investments has been a step to boost stakes in property developer UOL. Also in April 2012, his family's private real estate unit, Kheng Leong, submitted a winning bid of $193 million for a plot of land slated for condominium development.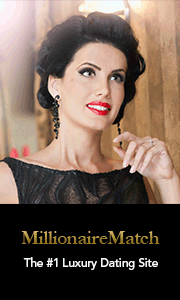 The 83 year old billionaire is married and has three children; he lives in Singapore. In 2006, for his contributions to the banking sector, Wee Cho Yaw was presented with the inaugural Credit Suisse-Ernst & Young Lifetime Achievement Award, which honors the accomplishments of Singapore's pioneer entrepreneurs. He was also conferred an honorary Doctor of Letters by the National University of Singapore in July 2008.
Kwee Brothers
With a net worth of $4 billion, the Kwee brothers are among the richest men in Singapore. The source of the Kwee fortune is real estate and the brothers own Pontiac Land, a privately held property developer and hotel operator, that owns several 5-star hotels and office towers in Singapore. In March the Kwee brothers increased their stake in Capitol Center, a $600 million luxury property development, to 50%, buying an additional 20% stake from Top Global, an Indonesian based realty giant.
Not much is known about the personal life of the four Kwee brothers - Kwee Loing Seng, Kwee Liong Tek, Kwee Liong Seen and also Kwee Liong Phing.; they are known to maintain a very low profile in the media though they have been known to make generous contributions to public causes, especially in education.
Meet millionaire men at MillionaireMatch.com.

Richard Chandler

Singapore being one of the foremost financial centers of the world, it comes as little surprise that investment baron Richard Chandler should figure among the richest men in Singapore a net worth of $2.9 billion as of July 2012. Chandler runs Richard Chandler Corp., fund aimed at emerging markets that he founded after splitting with billionaire brother Christopher. In June 2012 Richard raised his stake in Papua New Guinea oil and gas company InterOil. Last year he invested in Canada-listed Chinese timber company Sino-Forest and become its single largest shareholder. With the move Chandler intended to take advantage of sinking shares of the forestry firm due to allegations that it had overstated timber holdings; however since them the company has sought bankruptcy court protection and been delisted from the Toronto Stock Exchange.

The investment style of Richard Chandler has been described as deep value investing, primarily in global emerging markets and especially in distress situations. The 53 year old billionaire is single and though of New Zealand origin, he now lives in Singapore.

Kwek Leng Beng

With a net worth of $2.4 billion, Singapore businessman Kwek Leng Beng is one of the richest men in the country. The main sources of his wealth are property as well as the shares market. Kwek Leng Beng heads the Hong Leong Group which also includes shares of cousins Kwek Leng Peck and Kwek Leng Kee. The three cousins inherited conglomerate Hong Leong, started by their fathers in the 1940s. Hong Leong Group also owns City Developments which has around $1.2 billion in cash. Kwek Leng Beng is also related to Malaysian billionaire Kwek Leng Chan, who is chiefly known as the head of the conglomerate Hong Leong Group Malaysia and owes the biggest part of his fortune to its Hong Kong-listed investment holding company Guoco Group. Like Kwek Leng Beng, Kwek Leng Chan was again born in Singapore though he moved early to Malaysia where he built his fortune.

Kwok Khoon Hong

Palm oil mogul Kwok Khoon Hong is the next to figure on Singapore's rich list with a net worth of $2.3 billion as of July 2012. The source of his fortune is a minority stake in Wilmar International, the world's largest palm oil company, and which he runs as chief executive. however according to Forbes2, shares of Wilmar fell more than 30% in past year due to declining profits which have also been responsible for sliding Hong down on Singapore's rich list. Among other assets owned by Hong are other investments include a small stake in Zhong Sheng Jian'sYanlord Land and London's Aviva Tower, which he co-owns with Indonesian billionaire and Wilmar shareholder Martua Sitorus.

Eduardo Saverin

Eduardo Saverin owes his current net worth of $2.2 billion to his early involvement in the Facebook venture which has turned out to be one of the most defining cultural trends in modern times. The Brazil-born billionaire renounced his American citizenship in 2011 in favour of the highly developed Asian city-state Singapore. While the renunciation drew accusations of tax evasion in the US, Saverin defended his decision purely on personal grounds of choice of lifestyle. However Saverin has been careful to move to Asia only after settling lawsuit with former best friend Mark Zuckerberg and the social network. He has since invested in startups, including Qwiki and Jumio, which created the online payment company Netswipe.

What was America's loss seems to be Asia's gain since at just thirty years and still single, Saverin is one of the most sought after billionaires in the world after Zuckerberg got hitched last year in 2011.

Reference: