by kalyani10
Despite being a country with a relatively newer history of modern civilization, Australia is a highly developed country today. It is not only the world's 12th-largest economy but has the world's sixth-highest per capita income. Best of all the country is high one of the highest social development scale as well – one of the ways this is evident is the socio-economic development of women here. Indeed the richest person in Australia currently is a woman - the mining tycoon Gina Rhinehart as is its prime minister, Julia Gillard. Among the men who figure on the richest list in Australia are:
$MM-DATING3-OPTIN$
Ivan Glasenberg

According to the 2012 Forbes List of Richest Australians, the first male on the list is Ivan Glasenberg, CEO of mining and commodities trading company Glencore. In 2012 His personal net worth shot up to $7.2 billion and this was the first time that he featured in the top 10 richest list in Australia. Originally from Johannesburg, Glasenberg took the first step to his fortunes at Marc Rich's former company in 1984, selling South African coal to overseas buyers. His success here quickly took him to Melbourne where he soon made a name for himself as a rising star in trading and acquired Australian citizenship. Despite his phenomenal material success, Glasenberg has other interests too – in fact he is a former South African race-walking champion and has also done an M.B.A. course in commodities at the University of Southern California. Glasenberg is married and has two children.
TIP: MillionaireMatch has many single multimillionaire men from Australia and New Zealand looking for women to date and marry.

Andrew Forrest

To a large extent, Australia's economic wealth lies in its mineral resources which is why some of the richest individuals in the country owe their wealth to mining. Like Gina Rhinehart – the richest person in Australia – the second name on this list, Andrew Forrest is also a mining magnate. Though currently a non-executive chairman, he was previously the chief executive officer of Fortescue Metals Group, Australia's third-biggest iron ore miner, after BHP Billiton and Rio Tinto. At present Forrest enjoys a net worth of $5.3 billion and in 2012 he slipped from second to third richest in Australia, after having borne the brunt of falling iron ore prices as well as having lost battle against a new mining tax. Forrest lives in Perth with his wife Nicola and three children.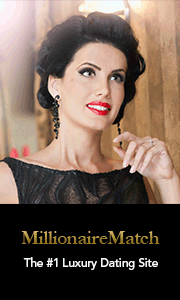 James Packer
With a net worth of $4.5 billion, James Packer is the third-richest man in Australia and that too, at just 44 years old. He owes his fortunes to casino-and-gaming empire, Crown Ltd as well as a portfolio of media assets that he inherited from his father, Kerry, in 2005. Packer has sold a number of the media businesses in the past year, including interests in a financial services and a cosmetics company – this along with growing interests in Macau has enabled him to weather a patchy economy and maintain his position among the top richest people in Australia.
Packer has been married twice – the first time to swimsuit model Jodhi Meares from whom he separated in June 2002 and then divorced. He currently resides in the suburb of Bondi, in Sydney's eastern suburbs and is married to model and singer Erica Baxter whom he wed in the equivalent of a civil ceremony in June 2007. Packer and Baxter have three children, two daughters and a son.
Frank Lowy
81 year old co-founder of the Westfield shopping empire, Frank Lowy, comes in at number five on the list, with a net worth of $4.4 billion. Even though Lowy has relinquished reins at his profitable shopping mall chain, he continues to remain chairman. His sons Steven and Peter became joint CEOs in 2011 May with the eldest being at the helm of family investments. To a great extent the Lowy name continues to be at the forefront of Australian business success because of its policies of expansion – the shopping conglomerate has added 5 malls for a total of 124; it has entered Brazil and has plans for Italy as well. Lowy's policies also saw Westfield opening Europe's largest mall near Olympics site in London in 2012. Apart from his business empire, Lowy has a keen Australian football and has been reappointed chairman of the Football
Federation of Australia for 4 years.
Harry Tribugoff
Property developer Harry Triguboff is the chairman of Meriton Apartments and figures as the fifth-richest man in Australia with a net worth of $4 billion. Popularly known as "high-rise Harry", Tribugoff ppioneered high-rise apartments in Australia and profited from focusing on the two main growth areas of Sydney and Brisbane. Since his company has little debt, even low sales due to the pressure on Australian dollar means that it can hold property until the market improves. To a large extent, Tribugoff owes his keen business sense to his past as a self-made man – having been born in China to Russian parents he drove taxis in Sydney before getting into construction in the 1960s. Currently Triguboff lives in Sydney and is famous for a vast a collection of cars. He is married and has two daughters and has never been known to enter into any business partnerships or joint ventures.
Anthony Pratt
Paper and packaging mogul Anthony Pratt rose from $2.7 billion last year to $3.4 billion in 2012, making him the seventh-richest Australian and the sixth richest man in the country. Currently Pratt seems poised to eexpand his paper-and-packaging business, Visy, two years after inheriting control from his father, Richard. Among the deals in the making are a new subsidiary in Singapore as well as a venture into alternative energy to reduce his carbon tax bill. Pratt shares fortune with mother, Jeanne, as well as sisters Heloise, who runs investment arm Thorney Investments, and Fiona, who owns industrial-packaging outfit Pact.
Pratt has two children and has been married twice but both marriages failed. Currently he lives with his partner Claudine Revere in Melbourne, where he returned in 2011 after having lived a while in Atlanta, United States.
John Gandel
The seventh richest man and the eight-richest individual in Australia is real estate tycoon John Gandel with a personal fortune of $3.2 billion. Gandel made his wealth in the development of commercial real estate, in the main, shopping centers located in Melbourne, Victoria. Though Gandel inherited much of his wealth from his Polish-immigrant parents, founders of the Sussan women's clothing chain, he is now ready to expand his retail empire still further. His half-owned $3.4 billion shopping center Chadstone is adding a $525 million hotel and office tower, and he has sold a stake in another center for a whopping $475 million.
The 77 year old Gandel is married to Pauline; together they have had four children. John and Pauline Gandel live in Melbourne, Victoria and are believe to be avid collectors of Japanese art.
Reference: