by kalyani10
Internet has not only changed the way we work and communicate but also brought about an entirely new way of socializing and loving. The burst of social networking sites and dating sites means that the dating pool has expanded to the whole wide world. This has especially come as a godsend to single women after forty since this is the time they usually despair of ever finding a life partner. But then it is equally important to choose wisely and date safely. Here is a brief guide to internet dating for women over forty.
TIP: This website has many single millionaire men looking for women to date.

How to choose one

Anyone with basic computing skills and regular access to a computer connected to the Internet can sign up with a dating website. However choosing one that works best for you is important. Since you are a single forty-plus woman looking for a dating partner, it is understood that you have no time to waste at sites which include profiles of losers, frauds or worse predators. For all these reasons it is best to sign up with one of the reputed sites which require a basic membership fee. This will not only ensure that the profiles you will be coming across on the site can afford the fee and hence reasonably well off, but will also indicate that the profiles are serious about making connections and not merely checking things out. Also if you wish, you can sign up with sites which cater to specific age, professional, racial, cultural groups or those based on particular interests and even physical types.
Time to get started

Most sites allow you to have a quick look and see samples of profiles and photographs of members. , but if you want to use the full service, you will need to pay a subscription This varies from site to site but usually includes the facility to exchange emails with other members and some extras like profile matching and higher ranking of your profile in search results. To get started you will need to create your online dating profile and maybe accompany it with a nice photo. Though uploading a photo is not compulsory, if you do it you will get better search results. However if you are reluctant to have your photo visible to all, you can upload a photo of your pet, favorite painting or a signature visual image. Try and make your profile witty and creative but at the same time keep it brief and succinct. You don't want to give away all about yourself to people who you do not know at all. Keep the details of your life and personality for those with whom you feel a connection. Some sites require you to fill out questionnaires on the basis of which they might match you up with other profiles or recommend compatible profiles.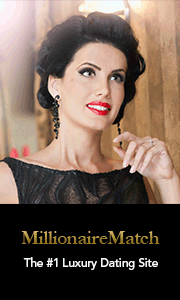 The biggest advantage of internet dating is the convenience factor. You can sit at home, in your pajamas and get connected to prospective partners from all over the world. There is no need to dress up and go out, spend money and time on drinks only to realize that your date is not what you are looking for. Indeed the ability to weed out the incompatible lot is one of the chief plus points of going online when looking for a partner. You can get to know the basic interests, values and priorities of a person over a dating site and then decide if at all you would like to know him further and/or meet him in real life. This saves a person a lot of time and hassle which is not a small consideration for single women over forty since they usually have to juggle a career, home and even perhaps a family. Also a woman over forty is more likely to look for specific traits in a partner rather than meeting people just for the fun of it. Her days of adventure and experimentation are usually over and at this time of life, she wants a partnership based on mutual interests, shared values and a love which runs deeper than physical attraction. At the same time however, she may simply be looking for a companionable relationship and not a love affair at all.
The great thing about dating sites is that they allow you to refine your search to traits in a partner that are important to you. In real life on the other hand much is left to chance; so that while you may be looking for long term relationships, all you may across are recent divorcees who don't want to come into sniffing distance of another church.


However when going online it is extremely important to be safe. The anonymity of the world wide web means that you cannot be certain that the person claiming to a such and such is actually telling the truth. While it does not say a lot for the state of marriage in contemporary times, it is true that several people whom you may happen to meet or even like on dating websites could be married. Some signs that could put you on your guard against married users are a reluctance to post their photos online, being irregular in their contacts with you, calling you or asking to web-chat with you always at set hours or at very odd hours and getting the voice mail whenever you call them on their cell phone. In your meetings too, you can look for clues which can warn you about their marital status. Married partners will be extremely reluctant to talk about their family, home lives or even where they live. Look closely at their ring fingers since it might have a pale mark where the wedding band should be. Likewise you should be careful of profiles who may turn out to be sex offenders or convicted criminals in real life. Trust your instincts and if they tell you that something is 'off', take a step back. Also if despite being with this person for some time, you never get to meet his friends and family it is quite a reliable sign that they may be hiding something important.

Yet another problem with online dating is that it exposes single women to sociopaths and psychopaths masquerading as interested men on websites. There are several instances of women who have been robbed, assaulted and abused after a date with someone they met online. The easiest way to avoid any chances of being hurt is to keep your personal details like your full name or home telephone number to yourself. Because of the digital footprints we leave around in this age, just your home phone number would be enough for someone gain access to your home address, income information and even learn the value of your home Most internet dating sites provide an anonymous email feature which is commonly used to make the first contact with a likable profile on the site. However should you decide to move forward to communication by personal email, be wary of giving him/her your regular email address. This is because armed with your usual email address, a person can search the internet to find out more about you. Instead open a separate free email account and use this one exclusively for online dating. Finally, watch out for out red flags in conversation as you chat online or talk over the phone with a potential partner. These could be inconsistencies between what is written on a profile and what he says and hesitations about answering questions about family, work or other people who might be able to vet their identity. Also cue onto hints of undesirable characteristics when you are talking with them – does the person appear to be too controlling, quick to anger or unusually insistent on meeting you in person? If so, then it would be a good idea to tread with caution or cease communication entirely.

The benefits of internet, like other gifts of technology, depend on how you use it. If you are careful to avoid predators and frauds, you could find online dating take your social and personal life to a whole new level.