by kalyani10
Till even a couple of generations back, a single after reaching forty would be resigned to leading a rather solitary life. Not anymore. A rising divorce rate and women putting off their social lives till they have attained a measure of professional success has meant that now there are more singles after forty than ever before. But then how does one meet single men at an age where all the good ones seem to be already taken? Here are a few tips on meeting single men and going full steam ahead with post-forty dating.

Go online

Once considered the last resort of geeks and the socially inept, dating sites are now all the rage. The best part about looking for a date online is that you can reach out to a whole lot of people from the comfort and privacy of your home. Then again you can set your search parameters according to age, location, profession and even cultural attributes. Best of all you can get through with the initial introductions through chat or emails and decide to meet up in real life only after you are reasonably convinced that the guy meets your requirements in a partner. And yet the anonymity granted by the internet makes it crucial that you follow certain online safety guidelines. Never give out your personal details, like your full name, home address or home telephone or credit card number to someone you have met online. You also need to watch out for fraudulent profiles who may be married, scamsters or even sexual predators. On the whole though, singles who practice basis safety measures are quite successful in finding suitable partners through dating sites.
TIP: Millionaire Match has many forty plus millionaire men from USA, Canada and Europe looking for women to date and marry.

Look at personal ads

Placing or responding to personal ads in newspapers and magazines is yet another simple and pro-active way of finding guys to date. Look at the classified sections of your newspaper or magazine where personal ads usually appear under headings like "Encounters" or "Kindred Spirits". The pages are divided up into male and female ads and it's quite easy to pick out possible candidates by age and location. In fact many have a good number of advertisers in the forty-plus age group. Once you find something you like, you can call at the given number and after hearing the voice mail, if you still want to go ahead, you could leave a message of your own. Conversely you can place your own ad in a newspaper or magazine, detailing your requirements in a partner by age, location, profession and other such criteria. The advantage of personal ads in publications over dating sites is that since the former require advertisers to submit their personal details, they are more likely to be genuine and sincerely looking for a relationship. However it is still better to swap photographs before you meet up in real life. Also since personal ads also bring you in touch with complete strangers, it is best to practice safe dating like arriving in your own car and choosing to meet at a public place.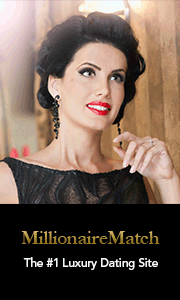 Join hobby clubs and special interest societies
If you have already been involved in hobbies like gardening or have been member of a book club for some time but still haven't come across anybody interesting, perhaps it is time to look elsewhere. Make a list of activities which are likely to engage men over the age of forty and then choose something that you find interesting as well. For instance home improvement classes are quite popular among men who have the time to indulge their hobbies. Keep a lookout for such classes in your locality and see if you might want to attend a few of them. However if your interests lie elsewhere, consider something to do with the arts like music or the outdoors like birdwatching; you could choose from learning to play a new instrument or joining a class for ballroom dancing. Then there are special interest societies which invite patrons of fine dining or wine appreciation. Membership to these clubs could be on the higher side but then you would be reasonably sure of meeting guys who are financially stable. Single men in their forties and fifties are likely to have both the leisure and resources to enjoy a life of varied interests and thus such hobby groups might be good ways of meeting them.


Singles clubs

Singles clubs have come a long way since smoke-filled hole-in-the-wall places or where you could be propositioned for a one-night stand. These days social clubs for singles vary widely, from local organizations to clubs with a countrywide network that may have a branch in your area. If you are lucky to live in a big city, there may be singles clubs catering to a particular age groups; if not they may have special days and events for their over-forty patrons. In fact many of these could even be hosting speed dating events which are a boon for busy over forty single women like you. Above all check with the club management beforehand about the kind of clientele and event they have in mind so that you know what to expect.

Get, set and go

Men who have ample leisure and resources after fifty are again likely to be avid travelers. They may have been too busy with work and family responsibilities to take time out to travel when they were younger but now that they are relatively less encumbered, they can visit all those places where they has always wanted to go. So join a travel club if your interests too lie in exploring new places and people and you may find among your club-mates more than a travel companion. And if your busy schedule does not permit frequent travelling, how about simply spending more time in the outdoors? Many men who have spent their working lives cooped up in offices take full advantage of their leisure by getting involved in sports and outdoor activities in their later years. So if you are in reasonably good health, join a sailing or tennis club and then proceed to take lessons. The golf course is especially a good place to meet men in their forties and fifties. Not only will you meet men who are in great physical shape, but you can take advantage of the many sporting and social events that these clubs host from time to time. Finally if you are partial towards unstructured sports, how about joining a hiking or biking club; you can not only search for potential partners among your co-enthusiasts but in fact partake of the benefits of pure mountain air and healthy exercise.

Introduction agencies

These days there are several introduction agencies that cater to the dating requirements of special professional and age groups. So sign up with one that is geared towards the expectations and lifestyles of successful over 40 singles. Dating services or such introduction agencies cost more than dating websites but come with several advantages like doing a background check on potential candidates and some will even match you up with suitable dates.